Features
Save time and money with Pro-Pull Measuring Pull Tape. Made from woven polyester fiber, Pro-Pull Measuring Pull Tape maintains softness for less hand damage than traditional polypropylene rope while minimizing stretch and maximizing abrasion resistance. Pro-Pull is clearly printed with tensile strength, sequential footage markings, printing dates, and lot tracing for easy product identification and peace of mind.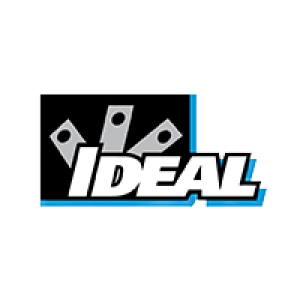 Ideal 31-2500-15 Pro-Pull Measuring Pull Tape, 2,500 lb. Tensile Strength
General Information
Brand
IDEAL
Part Number
31-2500-15
Product Type
Pro-Pull™ Measuring Pull Tape
Packaging
Retail
UPC
783250194421
California Residents
Proposition 65 Warning
Physical Characteristics
Weight
Material
Woven polyester fiber
Details
Features
Highly legible sequential footage markings
Increased efficiency, measure and pull in a single step
Enhanced softness reduces hand damage
High quality standards including lot tracing
Tensile Strength: 2,500 lb.
Width: 3/4"
Length: 1,500 ft.
Packaging: Spool
Why would you use this tool for ?
More than 100 years ago, Ideal Tools got their start making tools with the vision of making tools that were more valuable than their sale price. Ideal has continued to make tools with this mindset and as a result, their tools were used in some big projects, namely the first expeditions to the South Pole and even the moon. Even with great achievements like these under their belts, Ideal has stayed true to their values as a family-owned business and have gone to great lengths to ensure their tools are made in the USA and that no corners are cut. Ideal Tools are used by electricians and other tradesmen thus ensuring that quality tools finish the job.