Features
Energy-absorbing Torsion Zone for 30 times performance over Wiha standard bits. Computer-controlled heat treatment for 120 times service-life over Wiha standard bits. Tuned torsion zone for maximum flex and reduced tip stress. CVM premium quality tool steel for strength and durability.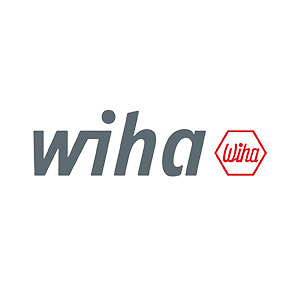 Wiha Tools 70302 TerminatorBlue Impact Bit Phillips #2 - 3.5 Inch - 2 Pack
General Information
Brand
Wiha Tools
Part Number
70302
Product Type
Bits & Accessories
Number of Pieces
2
Packaging
Retail
Country of Origin
Vietnam
UPC
84705703022
California Residents
Proposition 65 Warning
Physical Characteristics
Length
3.50 inches
Weight
Material
CVM Steel
Details
Tip Type
Phillips
Size
Phillips #2
Drive Connector Size
1/4 Inches
Features
Tip Type :- Phillips
Material :- CVM Steel
Drive Size :- 1/4 Inches
Made in Vietnam
Why would you use this tool for ?
Wiha Tools got their start making nuts and bolts in 1939 and have been making and innovating high quality precision German tools ever since. Wiha has honed their toolmaking craft over the decades and is widely recognized for their meticulous workmanship and near perfect fit that their tools achieve on the job. They believe in the quality of their tools so much, they are all backed by the "No Hassle Guarantee" which covers all defects in materials or workmanship. When you're using a Wiha tool, you know it's reliable. One of Wiha's strongest points is their wide selection of tools that are packaged in combo packs, including deals on insulated tools – a great way to get a lot of tools for particular needs in a cheap way. Wiha's the most popular brand you may never have heard of!