Features
The Saw Sheath from BERGER is a light textile sheath designed with a plastic insert for complete blade protection. The plastic insert makes inserting and taking out the saw easy and safe while the belt loop is a convenient feature for carrying. This sheath is compatible with the following saw model numbers: 61510, 61512, 63812, 63912, 61952.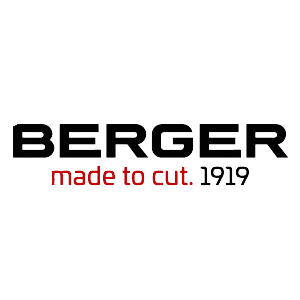 Berger Tools 5129 Saw Safety Cover For Saws 61510, 61512, 63812, 63912, 63952
General Information
Brand
Berger Tools
Part Number
5129
Product Type
Replacement Parts
Packaging
Bulk
UPC
4006457051295
California Residents
Physical Characteristics
Weight
Details
Features
Fits all Berger 13" Curved Saws / and Pole Saws
Light textile design
Plastic insert offers complete blade protection
Belt loop for convenient transportation
saw models: 61510, 61512, 63812, 63912, 61952.
Why would you use this tool for ?
Since 1919, Berger Tools has been a trusted manufacturer of cutting tools for forestry, landscaping and other similar professions that involve cutting. With a focus on innovation, precision, and functionality, Berger Tools provides reliable tools for your toughest cutting jobs. For four generations, Berger has remained a family-owned business ensuring that their drive for quality remains one of their prime areas of focus. This passion and dedication ensures that whatever Berger tool you get will be at your side for a long time.