Features
The Gedore Micro Videoscope is the perfect tool for inspecting hard-to-reach areas of vehicles, construction and agricultural machinery. Thanks to its ultra-slim Ø 3.9 mm micro camera and 1280 x 720 pixel resolution, professionals get a detailed view of potential damage on engines, transmissions and intake systems. The dust- and water-proof lens is further adjustable thanks to the LED. Utilize the Gedore Micro Videoscope for the highest-level of damage analysis.

General Information
Brand
GEDORE TOOLS
Part Number
3444910
Product Type
Borescope
Packaging
Retail
UPC
4046459194965
California Residents
Physical Characteristics
Length
370 mm
Width
276 mm
Height
70 mm
Weight
Color
Black / Blue / Metallic
Material
ABS
Details
Features
Universally applicable on cars, vans, commercial vehicles, buses, construction machinery, agricultural machinery.

Enables quick and easy inspection of extremely difficult-to-access components

For professional damage analysis on engines, transmissions, intake systems, etc.

Extremely slim Ø 3.9 mm micro camera with 1280 x 720 pixels

Dust- and water-proof lens with adjustable LED illumination

±180° swivel angle due to 2-way joint

Live viewing via 5.0" HD colour display with zoom, rotate and mirror function

Photo and video documentation with date and time stamp

Incl. 8 GB microSD card and powerful 3.7 V lithium-polymer battery (5000 mAh)

Connection with smartphone, tablet and laptop etc. possible

Direct playback of photos and videos on the display
Trade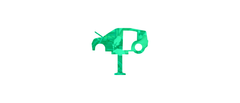 Why would you use this tool for ?
If ever there was a tool that was a niche toolmaker for professionals, Gedore would probably be that toolmaker. Gedore started making tools in 1919 out of a small forge in Dowidat, Germany, but like many other toolmakers, they have grown immensely since then. While Gedore does make extremely durable versions of the most common tools like screwdrivers, wrenches and hammers, Gedore also makes highly specialized tools like torque tools specially designed for heat exchangers and many more unique tasks. If you're looking for reliable tools to do ultra-specialized jobs, Gedore may be right for you.