Features
Perfect kit for the journeyman electrician. Kit Includes: High Leverage Side-cutting pliers 9-inch molded grip, High Leverage Diagonal Cutting Pliers 8-inch molded grip, High Leverage Long Nose Pliers/Side Cutting 8-inch molded grip, Pump Pliers 10-inch molded grip, Dual NM Cable Ripper, Heavy Duty Keystone Tip, Square Shank 1/4-inch by 4-inch Flat Blade Screwdriver, Heavy Duty Cabinet Tip, Round Shank 3/16-inch by 6-inch Flat Blade Screwdriver, Heavy Duty Phillips Tip #1 - 3/16-inch by 3-inch Screwdriver, Heavy Duty Phillips Tip #2 - 1/4-inch by 4-inch Screwdriver, 7.5m/25' Tape measure, 18 oz. Electrician's Hammer, 20 Pocket Tool Caddy, Voltage tester (for kits only), Pro Plus Wire Stripper 10-18 AWG, Stripping/Crimping Combination Tool, Cable Cutter, Torpedo Level, 4 pc Square drive (Robertson) Set, Square Tip Driver #0X4-inch, Tip Driver #1X4-inch, Square Tip Driver #2X4-inch, Square Tip Driver #3X4-inch.
General Information
Brand
Greenlee
Part Number
0159-23
Product Type
Journeyman's Tool Kit
Number of Pieces
21
What's Included
Side-Cutting Pliers 9" with Molded Grip
Diangonal Pliers 8" with Molded Grip
Long Nose Pliers 8" with Molded Grip
Pump Pliers 10" with Molded Grip
NM Cable Ripper
Screwdriver, Flat Key 1/4 x 4
Screwdriver, Flat Cabinet 3/16 x 6
Screwdriver, Phillips #1 x 3
Screwdriver, Phillips #2 x 4
Rule, Power Return 7.5M
Electricians 18 oz Hammer
Cordura Caddy Bag
Non-Contact Voltage Detector
SS Wire Stripper Pro
SS Stripping/Crimping Combination Tool
Cable Cutter
Torpedo Level
Square Tip Driver Set 4 Pc (includes #0 x 4, #1 x 4, #2 x 4, #3 x 4)
Packaging
Retail
Country of Origin
Taiwan
UPC
783310892380
California Residents
Proposition 65 Warning
Physical Characteristics
Weight
Trade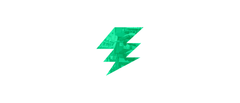 Why would you use this tool for ?
Founded in 1862, Greenlee Tools got its start as a toolmaker when two brothers needed to manufacture their invention (a special drill surrounded by chisels). With the success of this effort, the Greenlee brothers quickly took on making other woodworking tools and other machinery including a machine that laid track for the railroad. In the mid-80s and beyond, Greenlee added on other toolmakers and diversified the kinds of tools they make and now Greenlee manufactures tools used by tradesmen in all vocations from communications to hydraulic pumps, plumbing, telecom, test equipment and many more. Greenlee is widely recognized as an industry leader for quality hand and industrial tools.