Features
The Greenlee LO-EM Equipment Mount is designed for use with the LOOKOUT Voltage Detector. The Equipment Mount may be attached with sheet metal screws or high bond adhesive tape anywhere that a secure mounting location is desired. Using the Equipment Mount, Detectors may be placed on or around equipment that will be operated near energized conductors, such as on both sides and on top of the boom of a crane, in the operator's cab or around the outriggers.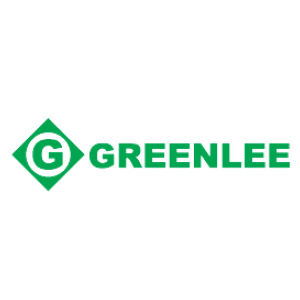 Greenlee LO-EM Equipment Mount for LOOKOUT Voltage Detector
General Information
Brand
Greenlee
Part Number
LO-EM
Product Type
Equipment Mount
Packaging
Retail
UPC
783310045250
California Residents
Physical Characteristics
Weight
Color
White
Material
ABS
Why would you use this tool for ?
Founded in 1862, Greenlee Tools got its start as a toolmaker when two brothers needed to manufacture their invention (a special drill surrounded by chisels). With the success of this effort, the Greenlee brothers quickly took on making other woodworking tools and other machinery including a machine that laid track for the railroad. In the mid-80s and beyond, Greenlee added on other toolmakers and diversified the kinds of tools they make and now Greenlee manufactures tools used by tradesmen in all vocations from communications to hydraulic pumps, plumbing, telecom, test equipment and many more. Greenlee is widely recognized as an industry leader for quality hand and industrial tools.