Features
Most widely used cutting tool in the electronic communication market. Scissor has nickel plated blades with fully rounded tips. Blades have been hardened to Rockwell 58C for superior edge life.

Klein Tools' Heritage electrician's shears come in a variety of styles to be useful for working as an electrician. Available with pointy or rounded tip, serrated or non-serrated and with or without notches for stripping wires.
Heritage electrician's shears are made from stainless steel and hand ground to precision sharpness to complete a balanced shear for daily use as an electrician.
Short shank shears with extended handle for more fingers are also available.
Cable splicer's kit with leather case and extra skinning knife available as well.
General Information
Brand
Heritage Cutlery
Part Number
100F
Product Type
Scissors
Packaging
Retail
Country of Origin
United States
California Residents
Proposition 65 Warning
Physical Characteristics
Length
5 1/4''
Weight
Color
Metallic
Material
Blade: Carbon nickel plated
Handle: Metal
Details
Tip Type
Fully Rounded
Blade Length
1 7/8''
Grip Type
Straight
Features
Blade Curve: Straight
Blade Edge: Standard
Tension Adjustment: Screw
Trade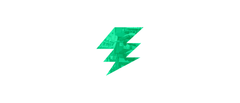 Why would you use this tool for ?