Features
S-Class® Fiberglass Fish Tapes are non-conductive, and the best choice when working near live circuits. A high quality fiberglass core provides column strength for optimum pushing and pulling capability. Its round shape allows an omni-directional capability perfect for multiple bends, or bends that change planes. Choose from three end types; metal eyelet, a leader for even better maneuverability, and a nonconductive eyelet which prevents arc flash. Offered in two case choices: our standard Tuff-Grip™ Pro, as well as our own unique Rapid-Pak® design with an easy winder knob.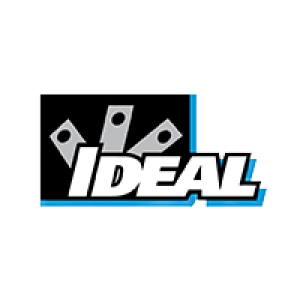 Ideal 31-208 S-Class Fiberglass Fish Tape w/ Metal Eyelet & Rapid-Pak Case, 200'
General Information
Brand
IDEAL
Part Number
31-208
Product Type
Fish Tape
Packaging
Retail
UPC
783250312085
California Residents
Proposition 65 Warning
Physical Characteristics
Length
200'
Weight
Color
Blue
Material
Fiberglass
Why would you use this tool for ?
More than 100 years ago, Ideal Tools got their start making tools with the vision of making tools that were more valuable than their sale price. Ideal has continued to make tools with this mindset and as a result, their tools were used in some big projects, namely the first expeditions to the South Pole and even the moon. Even with great achievements like these under their belts, Ideal has stayed true to their values as a family-owned business and have gone to great lengths to ensure their tools are made in the USA and that no corners are cut. Ideal Tools are used by electricians and other tradesmen thus ensuring that quality tools finish the job.