Features
Knipex offers the utmost quality and the durability and reliability that a hard job requires.
General Information
Brand
KNIPEX
Part Number
98 05 19
Product Type
T-Handle Nut Driver
Packaging
Retail
Country of Origin
Germany
UPC
843221017231
California Residents
Proposition 65 Warning
Physical Characteristics
Length
300 mm (11.81 in)
Weight
Color
Red
Details
Tip Type
Hex
Size
19mm Nut Driver
Features
Special tool steel
Oil-hardened and tempered
Trade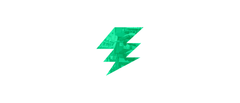 Why would you use this tool for ?
Knipex Tools was started in 1882 by Carl Gustav Putsch who set up a shop in the family home specializing in making pliers. To this day, Knipex still specializes in making high quality pliers and in addition to that, they have created some really cool and innovative pliers designs. Knipex specialty pliers include the pliers wrench, the Alligator and Cobra pliers and the Cobolt bolt cutters – each with their own specialties and features that set them apart from common brands. Knipex's workmanship is also among the best, their tools are made of some of the strongest tool steel available and it's a difference you can feel. Knipex Tools help you get a grip on whatever job you need to do, so if you need pliers or gripping tools, Knipex is it.