Features
Technically advanced kneepads with an ergonomic design ensuring that the pads are always in the right position for optimal knee protection. Made of durable and flexible D3O® material, the pads offer enhanced impact protection. The kneepads come with an EN 14404 Type 2 Level 1 rating to guard against pebbles, nails and various floor debris. In addition, the knee pads are machine-washable, which means you don't have to remove the pads when washing your work trousers. Designed to fit Snickers Workwear KneeGuard system.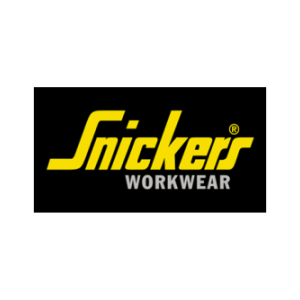 Snickers Workwear 9169 D3O® Ergo Craftsmen Kneepads
General Information
Brand
Snickers Workwear
Part Number
U9169 0500 000
Product Type
D30 Ergo Kneepads
Packaging
Retail
California Residents
Proposition 65 Warning
Physical Characteristics
Weight
0.83
Color
Orange
Material
100% polyurethane
Details
Features
D3O® material for enhanced impact protection
EN 14404 Type 2, Level 1 knee protection
Retains shape for extended periods of frequent kneeling
Ergonomic design for a tight and secure fit that matches perfectly with our Slim Fit trousers
Compatible with the KneeGuard™ system
Why would you use this tool for ?
Snickers Work Wear takes its name not from the popular treat, but instead from the Swedish word "snickare" which means carpenter and this helps drive home the focus and mission for this gear. Founded in 1975 by Matti Viio, Snickers got its start when Viio refused to accept the status quo of sub-par working gear and opted to go solve the problem himself by creating work wear that not only could withstand harsh Scandinavian environments, but could also be adapted to incorporate new tools and new ways of doing things. Snickers prides itself on its 40+ years of history and the fact that their work wear enables you do more and do it better. A brand designed by workmen for workmen.