Features
Tajima's CHALK-RITE ultra fine snap line chalk has an easy to fill nozzle and is the highest quality chalk on the market for your chalk box.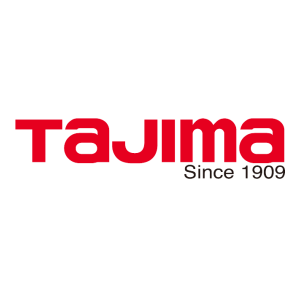 Tajima PLC2-Y300 Micro Chalk, ultra-fine chalk, yellow, easy-fill nozzle, 300g / 10.5 oz.
General Information
Brand
Tajima Tool
Part Number
PLC2-Y300
Product Type
Ultra Fine Chalk
Packaging
Bulk
Country of Origin
China
UPC
49296055134
California Residents
Physical Characteristics
Weight
Color
Yellow
Details
Size
10.5 oz. (300 g)
Features
High quality Japanese design
Ultra fine chalk coats the line evenly and thoroughly for uniform marking lines
Comes in convenient 10.5 or 32 Oz. containers
Available in red, blue, white & yellow
Made In China
Why would you use this tool for ?
Founded in Japan in 1909, Tajima Tools, formerly known as TJM Design Corporation, got their start manufacturing steel tape rules and has since evolved to become the largest manufacturer of hand tools in Japan and is recognized for their professional-grade tools under the Tajima brand.

Maintaining their status as a privately-owned company, Tajima upholds a tradition of excellence in tool manufacturing. This commitment is reflected in every aspect of their tools, from design and material selection to production and quality control processes. The result is a comprehensive line of tools that possess exceptional features and functionality, while setting a high standard of quality uncommon in today's market.