Features
100 S Replacement ashwood handles for hammers 100, 101, 102, # 3 x 280 mm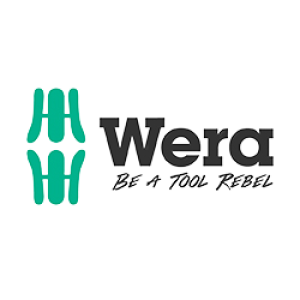 Wera 05000215001 100 S Replacement ashwood handles for hammers 100, 101, 102
Solid construction, Wera's soft-faced hammer is built to last and stand up to tough jobs, many sizes and styles available
Replacement hammer faces are available when they wear out
If a job gets too rough and the handle needs replacement, Wera makes those as well
General Information
Brand
Wera
Part Number
05000215001
Product Type
Replacement Hammer Handle
Packaging
Retail
Country of Origin
Slovakia
UPC
4013288001306
California Residents
Proposition 65 Warning
Physical Characteristics
Length
1.18"
Width
11.02"
Height
1.02"
Weight
Material
Ashwood
Details
Features
Powerful hammering with surface protection
Spare handles for hammers 100, 101, 102 Heavy-duty applications can be readily accomplished thanks to the best-quality ash wood handles.

Why would you use this tool for ?
"Be a Tool Rebel" with Wera Tools! What makes using Wera Tools an act of rebellion? Most likely their radically different design aesthetic which often features vivid colors and organic contours incorporated into their tools. But Wera is more than just a pretty face, they make game-changing innovations to tools. A few of their innovations include the Kraftform handle which is ergonomic, following the natural positions of the hand, the Zyklop ratchet which features a swivel head eliminating one of the most frustrating aspects of using a ratchet and many more. Wera tools are well-made, handsomely packaged and designed to take the tool world by storm with tools that look and feel like the way of the future.