Features
Wright Tool 9C350S Electricians/Ironworkers/Linemen's Pliers. Forged from high-carbon steel that is specially coated for ultimate rust prevention.
General Information
Brand
Wright Tool
Part Number
9C350S
Product Type
Specialty Pliers
Packaging
Bulk
Country of Origin
United States
UPC
076799707499
California Residents
Proposition 65 Warning
Physical Characteristics
Weight
Material
Steel
Details
Pliers Type
Ironworker's Plier
Features
Linemen's Pliers
style cutting edges
Material : Steel
Made in USA.
Trade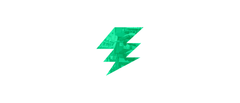 Why would you use this tool for ?
Since 1927, Wright Tools has been a name internationally recognized for manufacturing quality, American-made tools specifically made for industrial and automotive users. They improved the quality at their plant in Barberton, Ohio over the years by switching to using a hot forge, creating their own steel alloy and focusing on customer satisfaction to make tools that professionals can rely on. After nearly a century of making tools, Wright has come to be known for not merely following American-made standards – they are the standard.