Features
Replacement fuse for use with Klein Tools' MM720 Digital Multimeter. Klein Tools' Test and Measurement product line was exclusively designed from the ground up by electricians for electricians. Years of field research, combined with extensive input from electricians across America, inspired the development of meters and electrical testers loaded with innovative, time-saving features.
General Information
Brand
Klein Tools
Part Number
69399
Product Type
Fuse
Application
Surge Protection for Digital Multimeter (MM720)
Packaging
Retail
UPC
092644693991
California Residents
Proposition 65 Warning
Physical Characteristics
Length
1.25'' (3.16 cm)
Width
0.25'' (0.64 cm)
Height
0.25'' (0.64 cm)
Weight
Color
White / Metallic
Material
Ceremic Tube / Silver Plated Copper Caps
Details
Features
Lead and Halogen Free
Voltage
800MA 1000V
Trade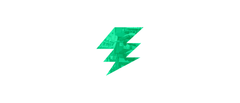 Why would you use this tool for ?
Klein Tools is the result of one of those "happy accidents" that turn out to be revolutionary. Klein Tools famously got their start in 1857 when a linesman came to founder Matthias Klein to repair his broken pliers. Klein replaced the broken half and when the old half of the tool broke too, Klein forged a replacement for that, thus making the first Klein Linesman pliers. Since these humble beginnings, Klein Tools has grown and become one of the largest American made toolmakers and they're a brand used by tradesmen, linesman and electricians all across America.