Features
Klein's patented universal sleeve technology BNC connectors install up to 5x faster than other BNC compression connectors. Patented viewing windows in sleeve aid in proper seating. One connector fits all diameter variations within a cable series. This patented sleeve design provides the excellent holding power and signal strength you demand.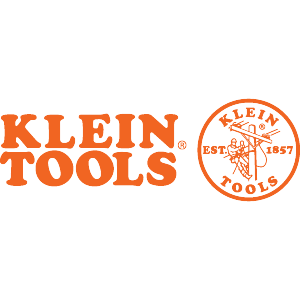 Klein Tools VDV813-619 Universal BNC Compression Connectors RG59, 35-Pack
General Information
Brand
Klein Tools
Part Number
VDV813-619
Product Type
Coax Cable Connectors
Number of Pieces
35
Packaging
Retail
UPC
092644581595
California Residents
Proposition 65 Warning
Physical Characteristics
Color
Metallic
Finish
Nickel-Plated
Material
Solid Brass
Weight
Details
Features
Patented Universal Sleeve technology installs up to 2x faster than other compression connectors
Patented viewing windows in sleeve aid in proper seating
Fits most major brands of RG59 cables
Fits multi-shield, PVC and plenum cables
Solid brass construction with dark nickel plating for indoor use
Resistance (Ohms)
75
Cable Type
RG59
Connection & Adapter Types
BNC Connector
Trade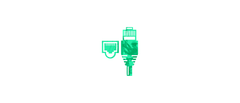 Klein Tools voice/data/video (VDV) professional-grade product line features tools, connectors and testers for video and data communication professionals.
Why would you use this tool for ?
Klein Tools is the result of one of those "happy accidents" that turn out to be revolutionary. Klein Tools famously got their start in 1857 when a linesman came to founder Matthias Klein to repair his broken pliers. Klein replaced the broken half and when the old half of the tool broke too, Klein forged a replacement for that, thus making the first Klein Linesman pliers. Since these humble beginnings, Klein Tools has grown and become one of the largest American made toolmakers and they're a brand used by tradesmen, linesman and electricians all across America.